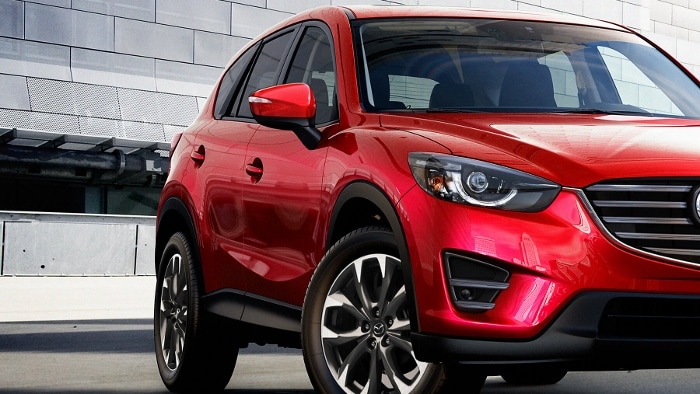 There are so many questions that arise when you're looking for a new car or crossover SUV. The first is, "Which car or crossover SUV should I get?" The second is often, "Should I buy or lease?" Well, you don't have to worry about answering those questions when you come in to see your Mazda dealers serving Baltimore, Maryland, because we can help you figure out the best answer to both questions to fulfill your automotive needs.
The 2016 Mazda CX-5 crossover SUV is an excellent choice and for tons of excellent reasons. It provides tons of interior space for five passengers and lots of cargo. And it offers an available 2.5-liter engine that produces a potent 184 horsepower and 185 lb-ft of torque, matched to an optional all-wheel drive system that delivers excellent handling and superb grip even on less than ideal surfaces. The Mazda CX-5 is a great choice that might just tick off every box on your list.
We can also help you decide whether buying or leasing is right for you and your automotive needs.
Buying is a good option for those drivers who want to get as much value out of their vehicles as they can. When you buy you have the option to keep your car as long as you want. You'll also own your car so you don't have to worry about putting on miles or excessive damages that may occur. Initial costs could be higher, however, and monthly payments could be greater as well.
Leasing is a nice choice for drivers who want something new every few years. When you lease you can get something new every two to three years. You can often opt for more features and better equipment and options. Your initial costs and monthly payments could be lower, however your mileage will be restricted and you may be responsible for any excessive damages or wear and tear that may occur.
If you'd like to check out a Mazda CX-5 SUV come on in to Heritage Mazda Owings Mills to check one out or to take a test drive today. With its stylish exterior and spacious interior, its potent engine options and capable chassis and suspension, and its confident available all-wheel drive system, it's one SUV that's sure to fulfill all your needs. And when you need to decide whether to buy or lease, well, we can help you with that too. So stop in to see us to learn more and to find the best car or crossover SUV for you today!