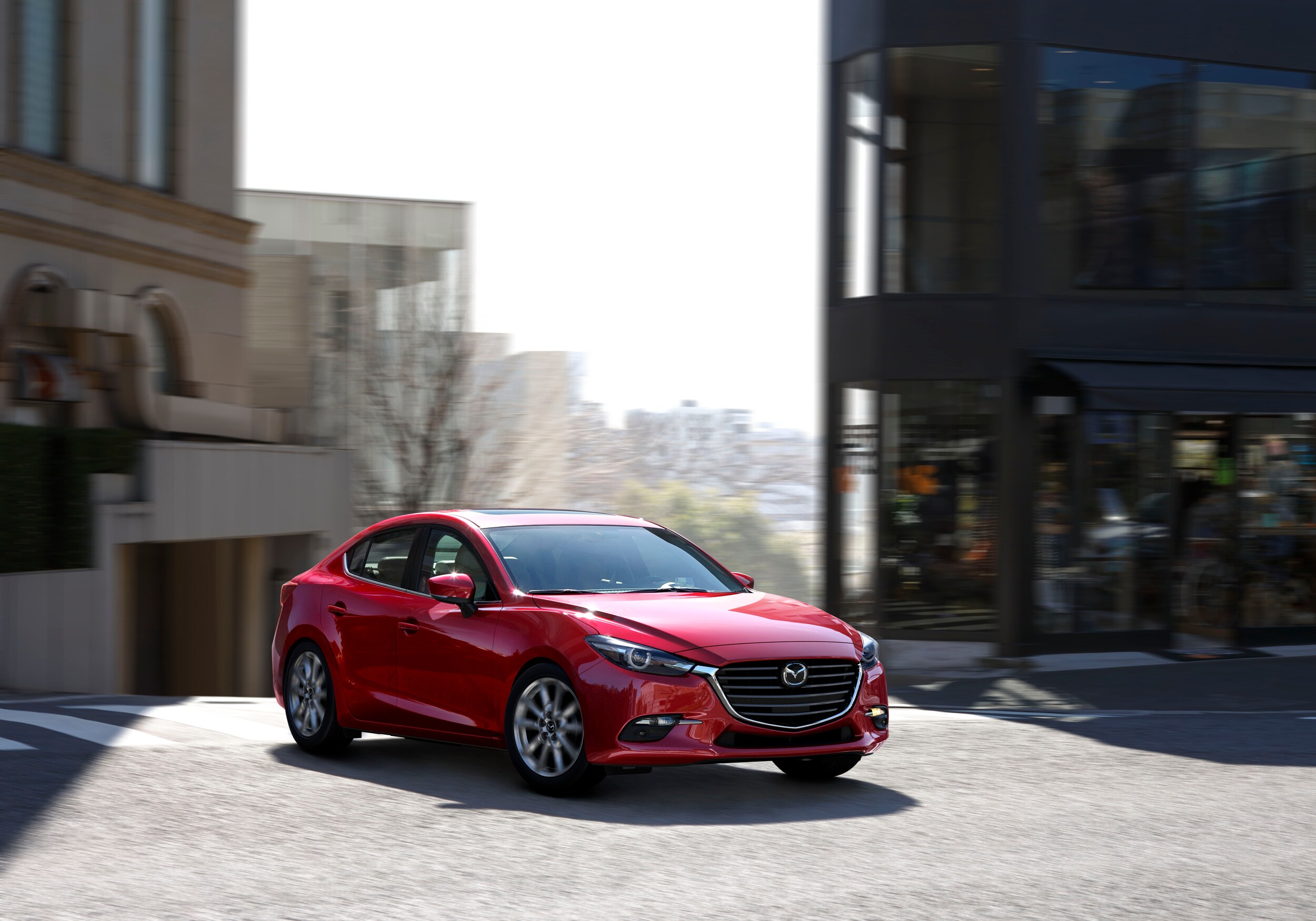 Can you feel it? It's in the air… It's springtime, and it's coming soon to bring beautiful weather — perfect for getting into your 2017 Mazda3 and driving somewhere pleasant where you can enjoy flowers blooming, trees budding, and grass becoming green once again. But before you get out there it's a good idea to bring your car in to our service center here at Heritage Mazda Owings Mills to get it tuned up, checked out, and ready to go out and enjoy the weather!
Now is an excellent time to get your 2017 Mazda3, 2017 Mazda CX-5, or other Mazda car ready to go for springtime and warm weather driving. After a long winter with snow and ice on the roads, navigating uneven driving surfaces and other unknown debris, and dealing with cold, cold temperatures, your car certainly needs some TLC. We'll check it out thoroughly in our service department and replace and replenish fluids as needed. We'll go over vital electrical systems and check out other important components. We'll check your battery. We'll change your oil. We'll replace filters in heating and cooling systems as needed so you can get the best performance out of your heating or air conditioning systems. Brakes and tires can really take a beating during winter, so we'll take a look at your brakes and tires and we can even replace them as necessary to ensure your next drive is safe and secure.
You can feel it in the air… Springtime is coming and it will be here before you know it! Now is a great time to get your Mazda car ready for springtime with a visit to our service department here at Heritage Mazda Owings Mills. Let our well trained, highly qualified and certified technicians get your car ready for the warm weather that's coming along on the way, which we enjoy so much here in our area. Contact our service department to schedule your Mazda service near Westminster, MD today!