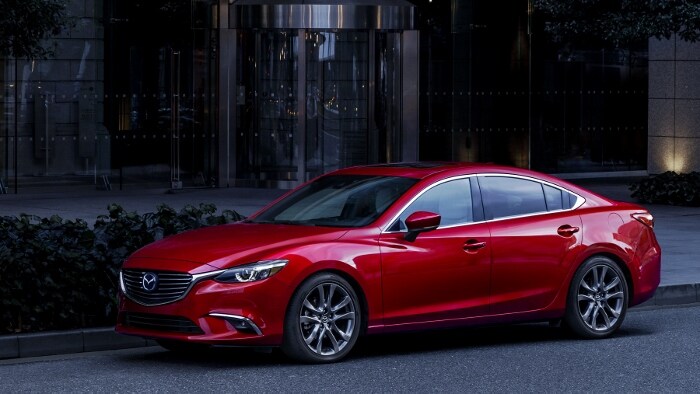 Have you made your New Year's Resolutions yet? Here at Heritage Mazda Owings Mills, we've resolved to drive more, and to enjoy the drive every time we get behind the wheel. And we've got great cars to accomplish our resolutions, like the 2017 Mazda3 and 2017 Mazda6, which were both named Best Buys for 2017 by Kelley Blue Book.
The 2017 Mazda3 was named a Best Buy in the Compact Car category while the 2017 Mazda6 was named a Best Buy in the Midsize Car category. The 2017 Mazda CX-3 and 2017 Mazda MX-5 Miata were also named Best Buys for 2017 in the Subcompact Crossover/SUV category and Sporty/Performance category, respectively.
To win a Best Buy award a car must be judged based on several criteria including price, performance and economy, features and attributes, and reliability and resale value. The ratings are based on more than objective facts and figures, however — it must also be a good value for your dollar in comparison to its competitors in its segment.
The amazing, fun to drive, stylish, and dependable Mazda cars we offer at our Mazda dealership near Westminster, MD are more than just a collection of specs and features. They offer an intangible special something that you feel and experience every time you get in and drive. And much of that special feeling comes from the automaker's advanced design and engineering of such features as the available 184-horsepower, 2.5-liter SKYACTIV®-G engine in the 2017 Mazda3, or the SKYACTIV®-VEHICLE DYNAMICS with G-Vectoring Control technology in the 2017 Mazda6.
And that's why they have been named Best Buys for 2017, and why we're sure we'll be able to make our New Year's Resolutions come true in 2017. Have you made yours yet? We've got a suggestion: Resolve to drive a 2017 Mazda3 or 2017 Mazda6 in 2017, both of which have been named Best Buys for 2017. So stop in today to check them out or take a test drive!